Making Beauty
MAG
November 6, 2012
He takes a paint brush to her ivory skin
and matches it with the color of the soft, pink lips that hide
whatever lies within
then adds a dimple on the side that gathers next to
a radiant smile
the one with the rose-colored lips and makes
living another day worth the while.
He plasters on each new feature, all of them shiny and bright
and when he's finished, he sets down his brush to admire his
new dove.
But he doesn't realize what he's set down
is a bullet in a palm of love.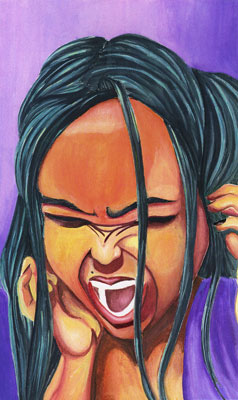 © Kriztille J., Briarwood, NY