The Beheading
November 8, 2012
The floor is wet where they once stood,
The salty tears forever staining the wood
And the beginning of the forever separation begins.

She screams "No!" as the guards pull her away
And the tears stream violently down her cheeks.
Her face the color of a beet.
The blood rushing to her head.

His face scrunched up
Until his cheeks reached his eyes.
And he too, she sheds a tear.
And they say men never cry.

His shackles and chains clink together
As he is lead up the wooden stairs.
And the men with the black hoods
Follow him, follow him, follow him.

See the crimes he has committed
Are far beyond repent
And so the kings have written
That they wanted his head

He robbed two stores on Cherry Lane
And he killed two men, close to the King
But even the criminals have love

The woman cries as his head
Is placed in the guillotine
And the crowd boos and throws fruit
The final shame

The men in black hoods
Follow the blade down
And guide the soul up

The women in white gowns
Comfort the lover
And the lover throws her soul up with the criminal
The white gowns carry it the rest of the way.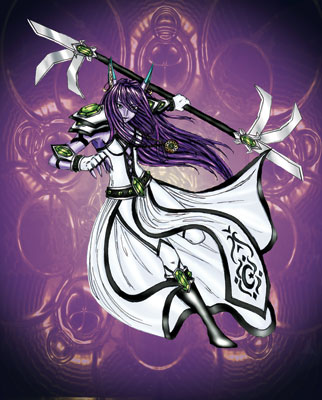 © Kelly K., Fort Collins, CO