blood red rose
MAG
November 2, 2012
I sat on my porch swing
with tears in my eyes
knowing that this will be
our last good-bye.
no last kiss to soothe the pain,
you left me here all alone
with only this rose to my name.
Why'd you have to leave
this blood red rose
lying outside my door?
you could have just said good-bye
without leaving me this sore.
The thorns, they prick
the wounds of my heart,
who knew that
they could be this sharp?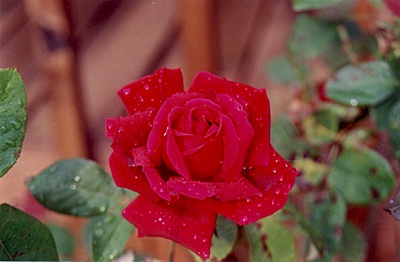 © Jami U., W. Hempstead, NY