Lilith the Lullaby Maker
November 2, 2012
Lilith,
the murderer,
the untold mother before Eve.
Who sings lullabies to her children
and kills them in their sleep.

Lilith,
the first wife of Adam,
tell me your story of death,
tell me your story of blood lust,
how your hands ripped at their flesh.

Lilith,
the demon
of Jewish tales and folklore,
show me your eyes
spattered in blood
while you sing your songs of flies
picking at their souls.

Lilith,
you snake,
you're a siren of hell
in a mothers body.
Oh do tell
of how your mouth is feasting
on your childrens' meat,
and how your lullabies
ended in tears of blood.

Lilith,
you woman,
you demon aroused from Satan,
who gives birth to children
and acts so very patient
with it all.

Lilith,
you inspiration,
who soothes kids with lullabies,
you fill mothers
with the aspiration
to kill
without a kiss goodbye.

Lilith,
you kind looking woman,
with an insanity behind it all,
you wear a mask of skin
and pretend
to be in love with them all,
all your children you have eaten.

Lilith,
your a monster,
and despite it all,
your the one who had put us all to
sleep,
through our mother's lullabies.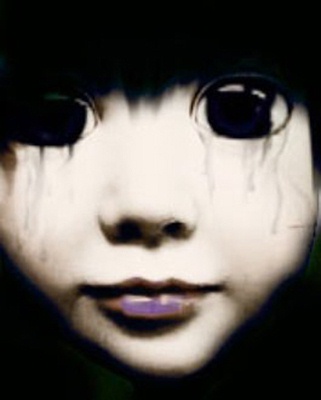 © Stephanie C., Gaithersburg, MD