Perpetual Summer
October 29, 2012
Without us,the summer is busy and cut short every year...
And my skin doesn't become slick with sweat to glide across yours,
in the truck parked behind the large curvy trees, that swerve their way to the sun...
and the citrus fruit and watermelons become less succulent and refreshing as their juices dry up hurriedly on my neck
Without you, the waves crashing on to a toasted beach simply become puddles and swirling fans in crowded rooms bring no relief in shaded rooms.
Without me the possibilities are finite
and the setting sun sinks suddenly leaving the sky barren.
no sunsets, no stars
no tans or glazed looks after midday naps...but honey..my sweet, my resounding calling, summer never has to end..with me.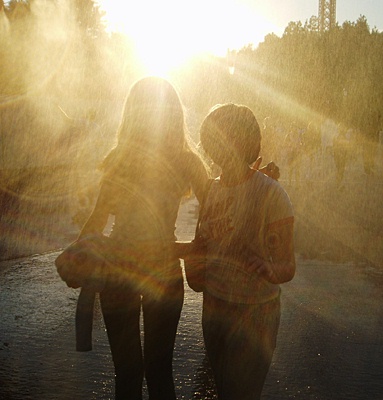 © Rebecca Y., Los Angeles, CA