for its emptiness
MAG
October 29, 2012
she heard somewhere
that when a person eats
an oreo, it tastes like love,
so she ate row by row
through the blue jacket stacks
and within each processed sphere
she saw his eyes.

his eyes, dark-lashed and green,
seventh-grade crush,
squinty dream-gray of the
first boyfriend,
the drooped-corner browns of another's
salty kiss.

and biting through chocolate to cream,
crumble-dusted lips
sought the skim of fingertips,
she closed her eyes and saw
the strobe lights and
fireworks on the roof and
the lumpy double bed.

soon the package was empty,
crinkled and worn like the deep deflated cavities
of her heart,
her heart: the red envelope, saliva-sealed,
opened and reclosed and opened
again,

the only sweetness left
was the sugared grit of nostalgia
capping chocolate-tinted teeth.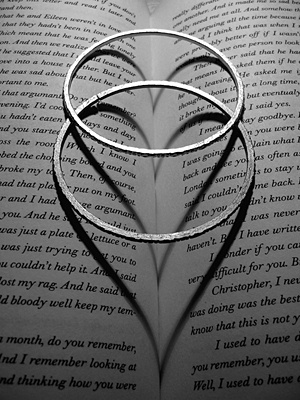 © Julia K., Old Tappan, NJ