Abyss of Why
November 4, 2012
Let me remain here in my abyss of pity and self-loathing.
Don't try to save me because I am like a disease,
and you,
A victim.
A fierce wrath would have been easier
Because this,
This is like being in the desert with only a drop of water a day;
You relish in it only to find it has dried out in the hot sun.
At least with wrath you will know the wrong you have done.
I hide behind the smile of maybe seeing tomorrow,
but then,
The sun that once welcomed me every morning is no more.
In its place is a dark spirit that forever haunts me in my dreams and in life.
Dreams...
I can no longer call them dreams because the word insinuates happiness,
which,
In this dark abyss,
I am totally void of...
I will not look up to the sky and shout,
I will not look down at the ground and cry,
Instead,
I will gently bow my head, and say a soulless prayer in what is left of my sane mind,
Asking,
Why?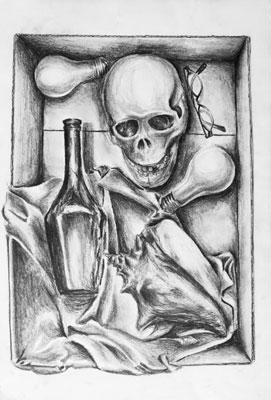 © Karen S., Norwalk, CT