Idaho
October 30, 2012
I am from Idaho.
A land of beautiful memories and lessons.
A land that holds my happiest days and my most terrible fears.
A land of life with horses of the skies and people of the earth.

I am from a place with a trailer of dreams, ponds of magic, and schools of mysticism.
The friends in this world gave me warmth, challenge, and company.
Unreal and worthwhile lessons of respect, originality, and disappointment were taught among the smells of dinner and cookies.

I am from a life of mental paradoxes, loneliness, and weird circumstances.
The shelter of a box, the clothes of hard work, and the school of change gave the people and the skills to help me through it all.

I am from the aura of filth, nature, and modification.
The sounds of fear, rhythm, and creative screams.
Witches and Wizards of caring, working, and befriending give me a reason to exist.

I am from emotions manipulated by love and greed.
The life I chose.
The problems I made and the friends I made foes.
The foes I made into friends I will cherish until the very end of ends.

A life of living is what I was given.
But a life of choices defines who I am.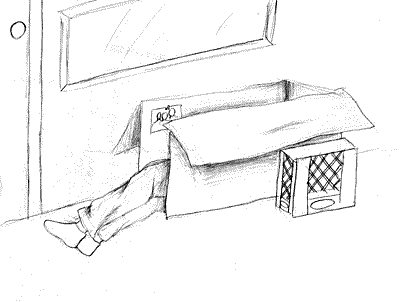 © Donte P., Philadelphia, PA