Values
November 2, 2012
I value literature because it allows me to be a verbal artist.
I value art because it allows me to draw the picture of my thoughts.
I value philosophy because it tackles every ideas down to its foundations.
I value games because they are simple fun, all those glorious pixels moving.
I value apps and technology because they makes me think of those who pour their heart in developing them, to allow the rest to play with them.
How lovely it is, because we are joined as unseen friends.

Dreaming any utopian visions in a book,
And catching them under a corporeal form,
Still not without toiling with their subtler nuances.
Or tip toe over chalk circles in a trance,
Perhaps musing myself with curious codes and commands.
How we always attach them to our very humanity, our personality
They form a part of our past, present and future.

Glories await to those who see them,
Every arrow they send to the cosmic beyond,
Needs the finest bow to arch its wings.
No one else but you will decide your journey.
Like a child, we are ever-growing seeds,
Waiting to bloom, to set our Odysseys aflame!
Ah! Passion, Virtues, Knowledge and Love!

At once I can be an artist, a philosopher and a geeky gamer.
And so everything has their worth- being egalitarian.
So are the crops of any farmer,
Vast green fields that sparks warm reminiscence.
Later handed to expert chefs,
To feed an army of seven billion souls.
So I thank you, everyone!

Just like any ordinary fool! Everyone falls in love!
The peasants, the artisans and the wise!
Cry because Venus touched your shoulders,
O, solitude nights waiting for Romeo!
But spare no despair for a baby's giggle! Rejoice!
Seeing them smile, sharing our advices,
I was born from Love, without a doubt.

Indeed,

We are all connected in one cycle of life.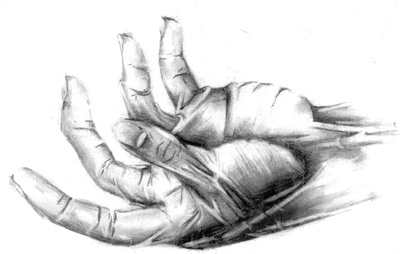 © Yisrawayl G., Philadelphia, PA