Wanders Bella, Nightly
November 1, 2012
Here's the lamented lullaby,
Belladonna, Nightshade.
To sleep, to dream, the muted lie;
Moonbeams falter, light fades.

There's the cursed siren song,
Lotus Blossom, Wolfsbane.
To fall, to wail, the night is long,
Fleeting waves of blackened rain.

Walk the tides, my tender love,
Living forests, coral brine;
Whilst calling for, and dreaming of
The soul you've lost to the divine.

Most darling Bella, holds the Night,
Awakened by the dawning fright
Of Lotus blooms and Wolfish fiends;
Vicious, scarlet, harpy queen.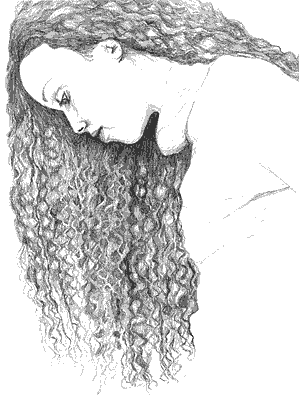 © Andrea S., Oakhurst, CA