Love Poems To Get A Girl
November 1, 2012
When people ask me do I get write love poems to get a girl,
I always say no because my heart isn't ready to unfurl,
Some people are waiting for that one who can be their world.
I don't write to get a girl,
I just write because I know the feeling that I'm missing.

I can't sing like John Elton,
But to feel like I've been loved before, I've felt it,
But after that heartbreak,
I don't know how much hurt I can take,
But hey, I'm down for any girl who can make me smile everyday for goodness sake.

Do I write love poems to get a girl?
Naww,
I say no,
People always ask me why that's so,
Because I know how love can be a friend or enemy,
Both sides I've felt but I've felt my heart be torn more and bleed.

If my heart could sing,
All the words that I would say,
All the heartfelt words I would bring.
But I can't,
But whoever I'm writing this for,
I hope you can take a ride with me,
And maybe we can get away,
And deeper, deeper, into the mighty sea.

So don't think that these love poems are for someone I think of,
I could be writing them for that one girl who reads them,
Or my ex that may want me back,
I don't write love poems for just one person,
But for any girl who thinks I'm different, as is certain.

I try to write something new,
But only love poems are the only things I can write that I have a clue.
So don't judge,
Cause I try,
But love poems are te only things that pop up in my mind.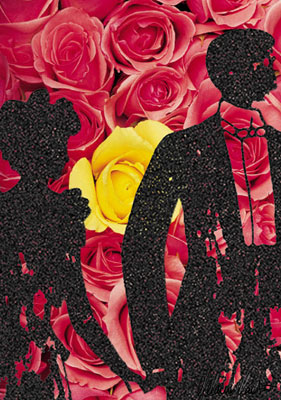 © Melanie M., Hendersonville, TN