Internet Connected
November 1, 2012
Why do you bother me so?
Keeping me from doing my work,
But allowing me my duties to shirk.
Though I do enjoy a good show,
There are many lessons I still wish to know.
Back and forth my mouse keys jerk,
When on the monitor my eyes do work.
I can't even stop when I have to "go".

The internet is honey from a bee,
It is tart and delicious just like a sweet,
I just looooove when it makes my clothes sticky.
That is when I know I need to rest.
Do not mouth it or a bad pain your mouth will meet,
Welcome to the internet, population me.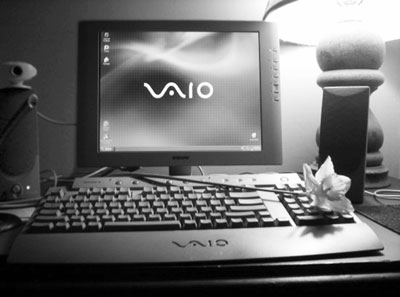 © Audrey W., Oneonta, AL