Goodbye my angel
November 1, 2012
Paige Brooklynn,
What a beautiful name for a beautiful girl that never got to live.

I, your mother, did not care that you were a child of rape,
I did not care if the man who made you forced himself onto me.
I did not care about the emotional pain he gave me,
I loved you all the same.

My beautiful child who I can not see,
Why did you die and not me?

You never got to take one breath,
To feel the sun on your own skin.
You never got to feel all of the love I had to give you,
Or see the pretty things I would have made you.

I see the stars and wonder if you would have loved them like I do,
I take a picture and wonder if you would have had the same interests as I.
I wonder if you would have liked reading with me like I did with my dad,
I wonder what you would have grown up to be.

It has been four months and I still do not understand,
Why I, a good person, had to go through this hell.

My love for you will never end,
Your name shall forever be marked in my heart.
I love you my little angel,
My child, my daughter, my friend.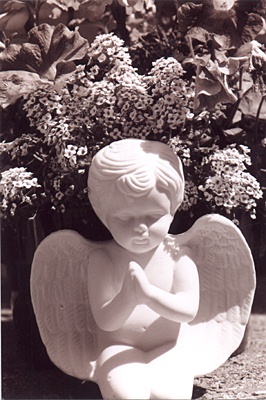 © Laurie T.,Hopkinton, MA