Footsteps
November 2, 2012
Footsteps coming totward my room
Awakened from my sleep
All i could feel...impending doom
Feeling in y gut was steep
Like i was about to freeze
Smell of black tar
I fell to my knees
The door was ajar
Running the scene over in my head
Like a jury at a trial
Was i going to have unwanted clientele?
I could see something..
It looked as though it was casting a spell
I heard a knock at the door
Next thing i know..
everything went black.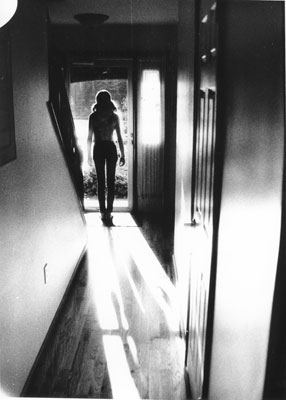 © Mike V., Morgantown, PA