trust;
October 29, 2012
Blank stares and blank faces,
I watched you hold down the fort,
Gritting your teeth as humanity
Discarded hearts for only bones.

Years of gunpowder and sawdust
Only roughened your arms,
And before you realized it,
You could not even hold yourself.

But I had to take you everywhere—
To the park, to the sea, to the sky,
Pointing at things you couldn't see,
Slowly drawing the light out of you.

We tasted the moonlight and the stars,
Caught fireflies and dust in glass bottles,
Sent anonymous messages out to sea,
Built a world where we ruled and dreamt.

But when the sun began to bleed,
You dropped your dandelion crown
And I had to chase after your shadow
As you tore down everything we made.

"Stay with me forever," I begged,
But you still dropped my hand,
Stumbling over all my letters
As you slowly backed out the door.

I started to cry and the tears burned
My hands as I tried to scrub them away—
I had given you all I could ever give,
But that hole was too large to fill.

I counted the bruises on your back
As you apologized to the ground,
Knowing that my love and my best
Would never be enough for you.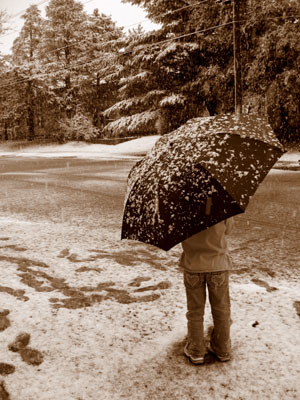 © Hui Y., Potsdam, NY