Song Of The Body
October 28, 2012
The midnight sun casts no shadows, it sheds no light, yet reveals all.
The darkness is comfortable; the darkness is safe.
The darkness brings new life to our limbs, it is sensual and seamless.
It is the light of the imagination, and the shadow of the eyes.
It brings forth the sound of the breath, the sound of the truth.
It is knowing, all encompassing, and omnipresent.
The human body revels in its own skin. How wondrous!
We know our body in the dark.
We know it not with our eyes, but with our instinct.
We know its pains, its pleasures, it secrets; all which is hidden from the light.
Our body is power.
It is the physical embodiment of our spiritual selves.
We can no longer ignore it.
We can longer ignore the sea of bodies we swim in.
There is no shame in it!
Our bodies are the most perfect of all imperfections.
O man, why does thou seek to conceal that?
O man, seek not only joy in the flesh, for by it we live.
O man, seek not to destroy your body, but nurture it.
O man, fear not, for the body truly lives!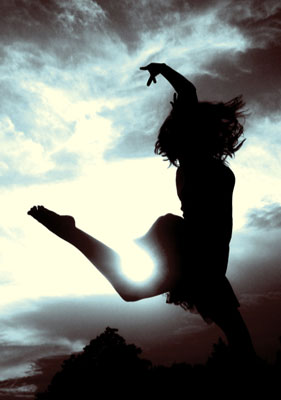 © Martha V., Morton Grove, IL