Open Heart Surgery
October 28, 2012
You're beautiful.
Leave me alone.
What's wrong?
My heart, I miss it.
Where is your heart?
It was right here,
Ready to give,
Not locked away inside,
Most looked and admired it,
Others held a piece,
A few stole a sliver and ran,
Many gathered around for warmth,
Sometimes it was one's décor,
Then there were those,
Who grabbed my heart,
Kicked it, pricked it, drained it, beat it, ripped it, and scorned it,
Then laughed as it was held streaming in their hands,
As I stood watching alone, aching and cold
It was given to me
To be given to others,
I let them have it,
And they left it,
I can't find it, I can't feel it.
Take mine, it belongs to you,
Even after I help recover the pieces of yours.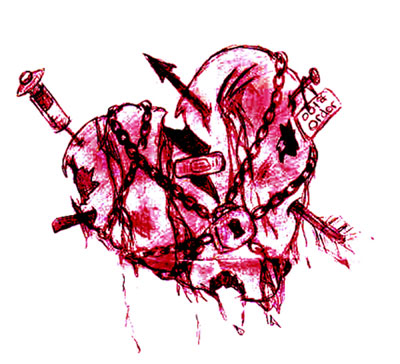 © Asia B., Hudson, MA