Four Ways of Looking at a Window
October 28, 2012
I
Two sheets of filmy, golden ash
on a pane of murky, riddled glass;
No one has seen the sunlight escape
for nearly fifty years.
II
Pieces of broken glass,
like shards of ice.
To break a mirror
and let it's pieces
fall to carpets
of exoskeleton leaves.
III
They face north and watch
the autumn foliage
soar above the horizon.
IV
Paint the window with skies of night,
You can't see in;
Only your reflection
against the emerald light.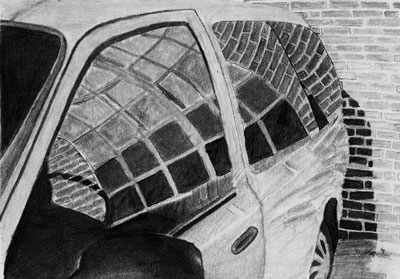 © Andres T., Monte Vista, CO