Journey of the Heart
October 27, 2012
Love lost, love torn,
age-old wisdom gleaned from
the withered bindings
of an ancient encyclopedia.

Chugging on, like the
eleven forty-seven train,
spewing a lone passenger onto
an empty platform.

Squeezed to a pulp,
wringing out everything we are
and then left to dry in the cold wind.

And finally, the gunshot
of pain spreading,
numbing, stilling
and killing

the sound the heart makes,
the sound of heartbreaks.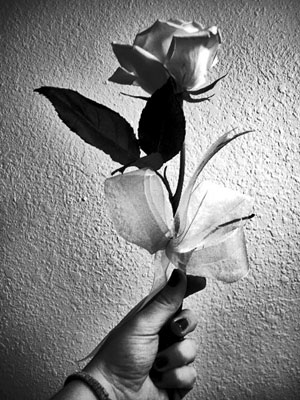 © Lauren R., Edmond, OK