The Things That Destroy
October 27, 2012
Sometimes things happen that tear you down
And you don't realize your being thrown to the ground
You think life could never get better
Thinking its spring in the middle of December
You look at the short term and not the long
You don't really care what you're doing wrong
You start living for the moment and not the future
Cluelessly realizing that your life is a rumor
Until one day you find yourself in a hole
And wonder what made your life so uncontrolled
You scream and cry wanting out
Your mind starts to ponder all of the doubts
You feel like your worthless and nothing but scum
Then you start wondering what you become?
What could you have done different so you weren't where you were now?
But the answer to that is long gone anyhow.
So now you cry in bed, thinking of the past
Wishing that it didn't have to go so fast
But even if it did stay even longer
You'd only be left in a puddle of tears to ponder.
So why do people want the things that will only destroy?
Even after knowing it'll never bring full joy?
That's a answer I wish I could give.
But what I do know is Jesus loves us and will always forgive.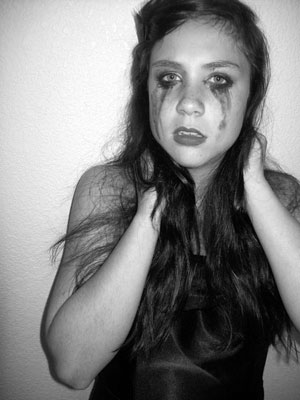 © Tiana D., Monument, CO