rainy day remembrance
October 25, 2012
I have a trick
to keeping the nightmares away.
I place the only letter you ever wrote
underneath my pillow and listen
to the crinkling of your comely words,
and try my best to remember
your scent of skin
and warm cotton and how
it would surround our loosely entwined limbs
on rainy days like this,
where I miss you most.

It does not always
work as it should;
sometimes the razored tendrils
still slip past my eyelids and
I will wake in mid-night to find
tears soaking
the ends of my hair
and murky puddles beneath my lashes,
feeling so much like a rainy day
and wondering why you left,
after saying you loved them best.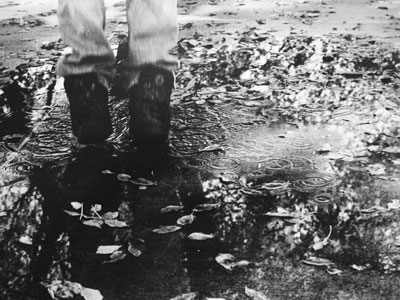 © Laura M., Eagan, MN