Alone
October 25, 2012
If the wind were to blow,
There would be nothing left.
Nothing left of this cold, cold stranger
Living in me.
If the tides were coming to shore,
They would swallow me,
Swoop over me like a hurricane.
If I were a book,
I would hold only dust.
And all the tears that I shed,
Would shatter onto the ground,
Like distant hopes, like swollen thoughts,
All being squashed under my feet.
I make no whispers, I make no sound,
No one can hear my spirit screaming for help.
People pass me, forgetting my existence,
For my mere presence is not worth a thought over.
And all the world lays ahead,
But I'd rather not see.
No person, no soul has ever come to know—
The mystery of me.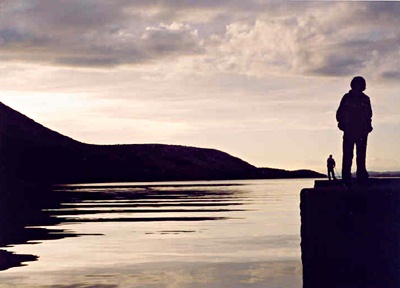 © Julia K., Nagykovacsi, Hungary