Hell's Kitchen
October 22, 2012
Mother clangs the silverware on the scratched
wooden table,
comes back with a bowl.
The corn bread muffins arrive two minutes
too late -
All of my chili is gone.
Father rubs his temples,
Takes a swing of Bud Light in front of him.
My sister's recorder,
the one she uses for music,
sits on the table,
she does not answer
when father asks if she needs to practice.
Thank God.
She can't even play hot cross buns
without it screeching,
as air escapes under her fingers
trying to cover the holes.
How much gas do you have left, he asks.
Empty, I say.
A bible bookmark sits between us.
Reminds me
just yesterday I sifted through seeking answers.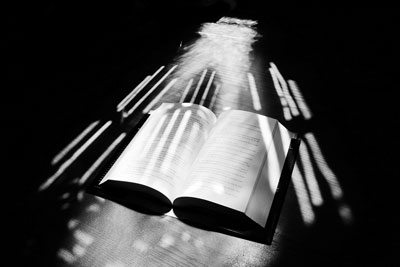 © Monica L., St. George, UT