If Only We Could Run
October 26, 2012
Would you run away with me?
You would; I know you.
It would be the two of us.

Where would we run?
To an exotic place?
A beach?
A room with no view,
So we draw a picture,
Tape works fine.

Is it real?
Do we imagine it in your basement
In a tent we made ourselves?

I want to really go,
To really get away.
I want to breathe free air with you holding my hand.

How do we get there?
By train?
Rhythmic bump, bump, bump
Sleepy chug, chug, chug
Perfect.
But I know you like the boat.
You want to speed away.
Im find with that.
You're here.
It doesn't matter what mode,
As long as it moves.
It doesn't have to go fast;
We have time.
I just have to get there with you.

I need you to rescue me from here.
Break through these walls
Pick me up and fly;
Me in your arms.
Its ok if you fall,
Angels will catch us,
Together.

If only we could run.
But we cant
You've gone and I've left
Ill see you in another life, my love.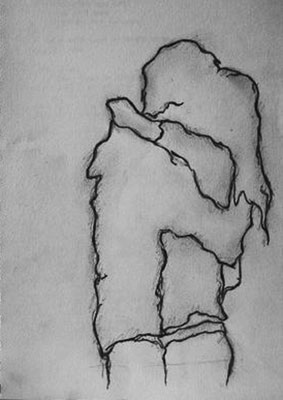 © Nicole B., Newcastle, WA