Ideas
October 26, 2012
Ideas, they follow like leaves in the fall.
Dance in the air hoping for someone to catch them,
Use them,
make them whole.
They dance trying to outdo their predecessors.
Show they are greater
But in the end they will fall where they may
And do we not do the same.
We try to impress other, stand out
We dance trying to stand out,
Show we are different
We sing loud to be heard.
Or maybe just to be a quiet thought on someone's mind.
We are more than the sum of our ideas,
We are they creators of them.
They dance into our heads,
And we put them to use,
Mold them,
The way He molded us.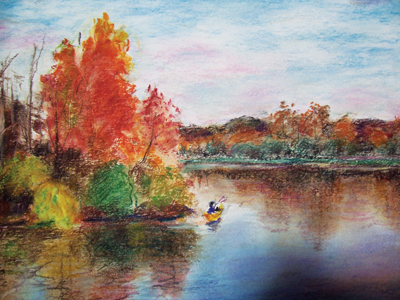 © Xiao H., Naperville, IL