In my Mind
October 21, 2012
In my mind
she's dressed in an uninspiring red
wearing in her hands
a violin of the same shade--
her form--her deceptively dull form
against a vista of excessively pink sky
in my mind.

In my mind
I attribute an image to the cause of this pain
In my mind,
she lives as lives my pain,
as real as my pain.
In my mind,
she lives in dull red
as my pain lives;
outlined with black tree trunks
and red leaves
her and there,
carelessly strewn by the wind
on the path,
in hte air...
I my mind,
the sky right overhead
and the horizon beyond
is bright pink
in a pattern--some mysterious pattern--
that has to do with this pain.
The thrill the colours and patterns create--
dull red, pink, vermillion, black, pink...
it has something to do with this pain
within...
it has something to do
with this locked hope
that she will come out of that image
into my real world
and make it special.

In my mind
the image has a special feeling
embed in the colours and strokes
that couldn't live in my reality.
In my mind
she lives forever
involved in a mysterious relationship
with this pain and hope...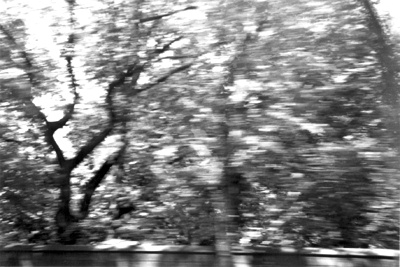 © Sarah M., Phoenix, AZ