Guardian Angel
October 21, 2012
Where are you, when I need you right now?
I ended up in this place not knowing when or how.
Needing someone to guide me, I wait for you.
Then I wonder is the name I hear of you even true.
Still sitting here, waiting for a sign.
Acting like my life is going all fine.
I ask myself how much longer I can take,
With all of these people walking around, acting fake
I become impatient, awaiting for you to come
While this waiting is making me dizzy and numb.
Beginning to lose breath I still wait for you to arrive
Then I begin to wonder, "how much longer can I survive."
I scream and I cry as my eagerness grows,
My impatience blossoms like the spring time's rose
I'll remember this day when you didn't come,
All those promises and dreams now seem so dumb.
Just remember I did all that I could,
But thanks to your lack of effort, this is goodbye…for good.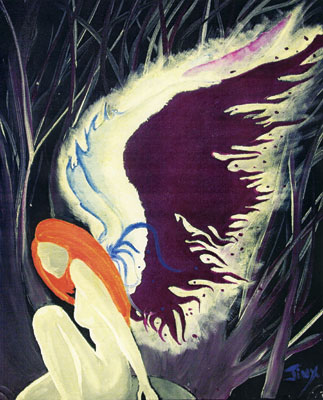 © Megan B., Youngstown, OH