Flooding Memories
October 20, 2012
Throat hurting from unshed tears
I sit here in a chair gazing at the wall
Unseeing, as I wrack my mind for happy times.
Finding many, but yet so few to soften the blow of absence.
I don't remember what it felt like to have group hugs,
I adamantly said no every time.

The variety show for the middle school,
7th and 8th graders only.
Shoulder to shoulder with my bestest friends
I remember her perfume "Secret Wondering" as
I leaned in close to whisper insignificant remarks.

As the acts went on, I got up with friends in the same groups
We put on costumes and makeup together
I remember my babe's soft hand as it grazed my cheek
Outlining my eyes with a charcoal-colored pencil
My heart leapt at the closeness of her.

Lunchtime at Horace Mann
Elbows knocking into ribs every other minute
Glances at the guys
Trying to read what their what gazes at me meant.

Recess after lunch
We all race to put our trays away
Out the door, down the parking lot to the playground.
I run into waiting arms
My body, a fitting puzzle piece with Pang's.
Her head under my chin
Her nose in my collarbone
I could stay here forever.

Walking in Kat's backyard
The hidden trail behind her house.
We inspect the berries,
Making sure they are edible.
Twisted faces when we get a sour one at the same time.

At the playground after-hours,
We sit on the monkey bars
Knees knocking,
Fingers intertwined as we share secrets never told,
Career's never thought of.
Heads turning at the lady walking the dog
Our noses inches apart
We make history that I hope she remembers.

The going-away party at Rowe's house
Deep in his backyard across the rut of the wandering stream.
As the night grew longer
The voices softened.
Minutes 'till midnight and it was time to go
Back to my empty house in a maze of boxes.

Here after moving
Days blur together,
Only stopping when I'm with him.
Doesn't matter if it's in the hallways
Or skating after school.

Memories, good or bad
They enter my mind without permission
Leaving me in my bed
Reminiscing the Golden Days,
Which I'm sure were simply Silver to the rest.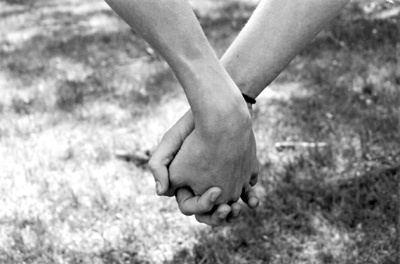 © Alexa T., Pompton Plains, NJ