Never Getting A Chance to Overcome
October 25, 2012
Jumping over couches,
Leaping over tables,
Hoping that the noise doesn't follow,
I run back up the stairs.

Basement, the worst place for me,
Is full of fears, shadows and noises that
Love to play with my imaginative brain,
That never allows me to face my fears.

Apart from the horrible biological makeup of my mind,
I always hear doors open and close, even in complete silence.
It is almost as if I am completely hallucinated, which helps me realize that I
Cannot even function without the constant reminder that I am scared.

People help me, guide me, and take care of my mind that
Constantly declares that I am crazy to others around me.
I don't like living inside of these four walls now.
I want to be free, as I once was.

As for now, I miss my old life,
A life that I know I can never get back no matter what.
People show sympathy, but I don't understand
What is so different about me and what my problem is.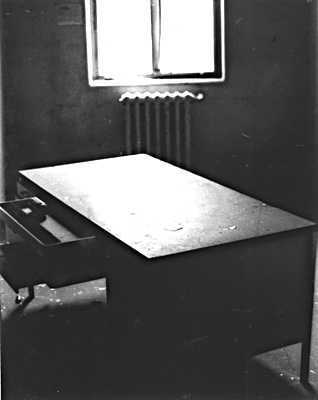 © Flynn O., Novato, CA