Midnight
October 25, 2012
With creeping mouse feet,
it sneaks about quickly.

It's bursting with life in the city,
yet barley crawling in the country.

Windows are cracked,
and howling glides through
crunchy leaves,
while the wind whistles a soft lullaby.

Twisting and turning in my cozy covers,
the fan buzzes back and forth.
I sigh tiresomely at the faint murmuring
of Jay Lenno's voice.

Finally alone—able to think about the day.
The worries the stress,
seem to simply wilt away,


or keep you stirring.

It grasps you,
pushing your eyelids closed.
Yet it's pleading you to stay up,
just a while longer.
Until your thoughts get lighter and lighter,
eyelids get heavier and heavier,
drifting away,
into a new state of mind.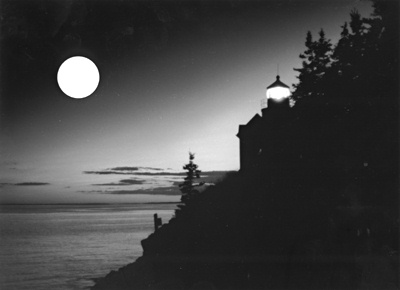 © Steve S., Marblehead, MA