Wild Ride
October 25, 2012
I wear jeans, boots, and a t-shirt,
my hair in a pony-tail.
Grandma helps me saddle my horse.
She says, "Be careful and don't be running."

Hot weather, wind in my face,
feeling free, and laughing.
Dogs barking at who knows what.
Can't follow rules,
gotta go.
Disaster starts.

Under a tree we go,
not sure how to stop him.
Being knocked blank by a branch.
Being drug across the ground,
ground that felt like concrete.
Fear falls over me,
what now?

Reins still in hand,
demanding him to stop.
Hung by my feet at his side,
trees and brush coming closer.
Suddenly I'm released,
hitting the ground with a thump.

Having cuts around my neck,
missing fingernails,
scratches and bruises all over.
I scream for grandma.
Calmly she comes,
reassuring me everything is okay.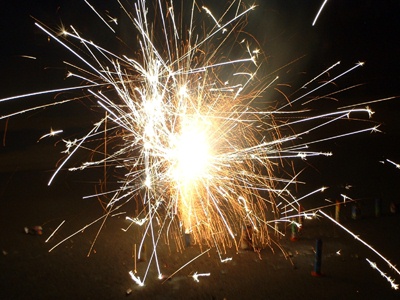 © Kevan B., Beaverton, OR