The Sweet Red Rose
October 25, 2012
No one knows
the sweet red rose
has been tormented beyond repair.
tears bloom in her eyes
as she hides in disguise
behind her long, curly hair.
yes she has friends
but all seem to attend
to more cooler things than her.
all she wants is to smile
and have them stay for a while
but it won't happen, she's sure.
she writes in her journal
and watches in sorrow
as the world is dropped on her head.
she lays in the yard
looking up at the stars
she doesn't want to go to bed.
her mom doesn't care
her father isn't there
she's just all alone.
she'd used to the quiet
she will not deny it
it's her personal favorite ring tone.
unless she finds music
she likes to use it
to keep her mind from thinking.
she hums along
to her favorite song
staring straight ahead, no blinking.
the happiness she has
that she received at last
lives quite far from her home.
so she sits in the yard
looking up at the stars
the sweet, red, rose.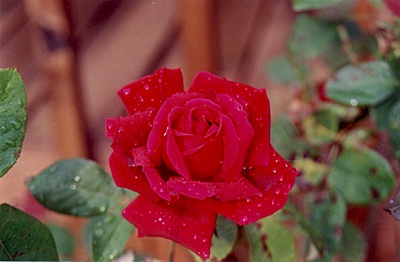 © Jami U., W. Hempstead, NY