Away, My Love Ran Away
October 25, 2012
Everyday hearts profusely bleed,
and children fall asleep forever,
and old widows wane and weep.

I'm off my rails
and floundering
like a fish drunk on air.
Where are you?
Why did you leave me?
I'm not mad anymore.
Come back.
Come back and save me.

You stole your life and threw it away.
Left us here wallowing in the mess you made.

Was it my fault?
Could I have done more?
The sunset was so radiant that day,
I never thought, never ever thought
that you'd take your life away.

It was my turn to be loved!
You took my moment and smothered it,
never to return.
Selfishly.
Put a gun against your head,
pulled the trigger
and left our soul, our future,
and our past
dead.

Send me a postcard from hell, will ya?
So, I can get a glimpse
of my next battle.

I loved you.
I cared.
Why couldn't you let yourself believe me?

I didn't matter.
I wasn't the one
who crushed you.
I was only the one
who tried to
take away
your pain,
and shift it to my shoulders.

It didn't matter,
that didn't matter
Not to you at least.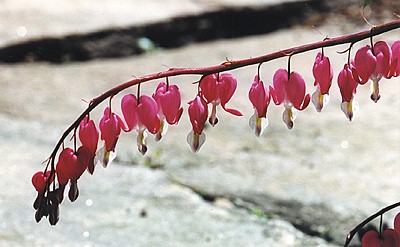 © April P., Newark, DE