No Doubt
October 24, 2012
When life is to hard to stand,
And your out of control,
And everything is a mess,
God gives you a test.

You take the blade out,
You hold it to your wrist.
You can't hold on any longer.
If only you were stronger.

You make a small little cut,
And feel the pain drip.
With blood spilling on the floor
You start running for the door.

Without the love you crave,
And without any power,
You know you'll never make it.
Maybe you can fake it?

You act like nothings wrong,
Act like you don't care;
Then a tear falls to the ground,
And the darkness is all around.

You see the shadow getting closer,
You know the blade will do it's job.
So you let the pain leak out;
This time it's over, No doubt!

You realize what your leaving behind,
Just as the blade drops to the ground.
You make a desperate plea to God,
Asking to right your wrong.

Now the blade is in the dresser,
Never used again.
You saved your own life.
You survived the strife.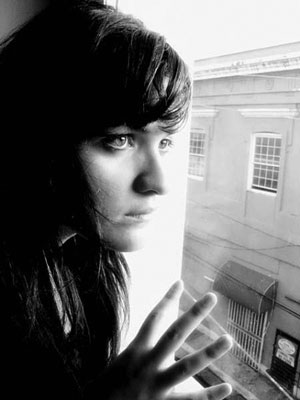 © Eveliz V., Bayamon, Puerto Rico