Stop breaking privacy...
October 24, 2012
Don't take a sip!
You may never know
The secrets that sank in the liquid shadow...

The simple ten minutes that I allow
To keep them safe,
Hidden in the dark shaped eye,
Has formed, in running days,
An infinite time and space
That you may never explore.

The outside part of the cup
It's unveiled from it's charms.
But inside it's the existential form
Of an introspective world,
Full of suspended dreams,
Dissolved conceptions,
And affairs full of wonder.
Those you may never see...

When my lips touch the porcelain edge
And the bitter overflowing grant,
An emotion is born from the delightful heat ,
An intimate part of my life is being felt again,
And either if it's full of joy or full of sorrow,
It always ends up
With an innocent pleasure,
That you may never feel.

The rights to simply "take a sip"
Are not easily gained.
You may only stay among the objects
Touched by other strangers
And let my finish my coffee...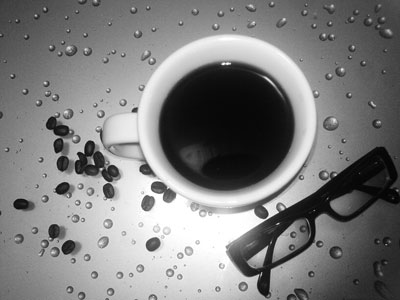 © Hannah U., Staten Island, NY