The Nothing
October 24, 2012
Love is a tall tale told by generations of "lovers."
It trickles into your veins when you're looking away
And freezes, right around your heart, when you look for it.
It's a lie told by people who are too scared to feel nothing.
It's a something that leaves behind nothing but ice.

I've been one of those people that always has to have a crush,
A love, a hope, a breath of fresh air.
Blinding myself until I feel SOMETHING, one of my other senses doing the work.
But I'm done. I can't breathe. I'm a hopeless pessimist, obsessed with defeatism.
My tunnel has no light. I've closed down both sides myself. Burst every bubble I've ever had. Thrown every feeling in a fire on a now deserted island. Pushed over the bucket toppling over with beating hearts.

But I let the loose thread dangle off the bottom of my favorite jacket.
All this nothing is starting to be a something.
The oxygen rushing back into my lungs so fast I can't talk,
The acid sinking low, leaving room for one or two butterflies to flutter,
The only hope I have left flickers in the lantern.
You're holding it.
I'm not me anymore. I'll never be who I was.
But seeing you want to know the new me makes me want to meet her.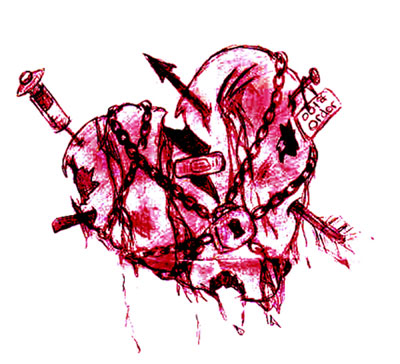 © Asia B., Hudson, MA