Things I'd rather be doing instead of Poetry
October 23, 2012
I'd rather do my chores around the house,
Perhaps go write a rhetorical analysis.
I'd rather do my math homework,
Or go pull weeds in my garden.
I'd rather bang my head against the wall,
Maybe go run a few miles.
I'd rather get tons of paper cuts,
Or teach my grandma how to play Halo2.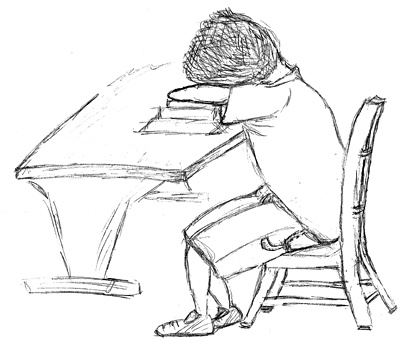 © Franziska K., Milford, CT