Open Canvas
October 23, 2012
This is an open canvas,

Nothing has tainted it so far.
So pure, so blank,

This is an open canvas.

However, soon enough,

This open canvas will be no more.
The ways and people of life

Will find ways to alter and maim it.
Once so pure, honest,

Will soon tear and become worn.
Soon after, this canvas will be seen as used,

No longer of any importance.
On the outside,

This canvas may look better than before.
Older, wiser,

With a certain glow of inspiration.
However, simply looking at the colors and shapes

Does not tell the story behind it.
Simple lines and curves,

The brightest blues,

The softest yellows,

Do not to do it justice.
For it's still an open canvas,

One where the story's unknown.

This is an open canvas

Even to those it was painted by.

Always changing, never concrete.
This is an open canvas.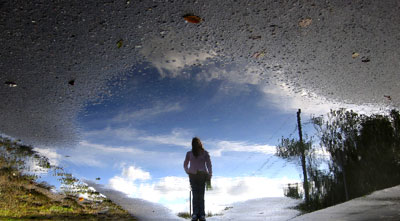 © Daniel H., Oak Bluffs, MA