Christina's World (based of a painting by Andrew Wyeth)
October 23, 2012
There is a girl I see,
a girl whose cries pierce the night.
I see her from my bedroom window trying to flee.
lying in the cold damp grass out of pure fright.
I believe her name is Christina,
and this is her world; sort of like an arena.

She tends to lie in the field after a particularly bad storm,
while the air is still stagnant with the smell of rain and terror.
Angst written all over her face, as if she's torn,
brows furrowed, succumbed to error.
My home seems to be her home away from home.
My home is the one she stays out to look at and to roam.

Her house is unseen and unspoken about;
loud, piercing screams tend to erupt from it.
My mother says she's stuck in time, which I doubt;
always in the same position, tension pulsating, causing a fit.
The only things moving are the tears that fall
Silently down her face as she stares and bawls.

Through all this, I can see a gleam of hope in her eyes,
a sparkle that brightens the darkness within.
She yearns to have a home like mine; instead she flies.
Her home instead seems sort of grim.
Cursed with the screaming,
The immoral of seething.

She yearns for a place to call her own.
I can tell she hopes one day
She won't be enticed to be alone.
She will have a home upon the bay.
Won't be needing a home away from home.
For she will have her own.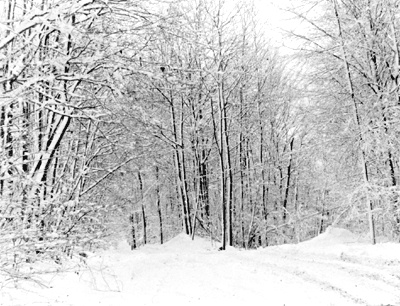 © Thomas S., Portville, NY