Can YOU guess?
October 22, 2012
there's just one thing I want to show you, something buried underneath.

I'm afraid, OK I admit it, but please oh please don't hold it against me.

I can't stand to see the sight of blood, for the crimson droplets remind me of the heart I just broke.

I will never understand how love is supposed to work, it's like I'm a newborn opened to the harsh reality of the world's mysteries.

I just want to scream so MUCH!
I feel as though I'm trapped inside a block of ice in my soul.

It's extremely hard for me to even put to words, so many conflicting emotions settled in a unopened bottle resisting to burst.

I'm indeed stress, but to just assume I'm stressed is hardly a guess.

I can never make YOU understand, too much to tell.

Can't you see I'm very much different?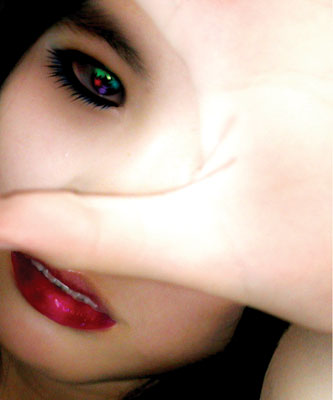 © Victoria W., Arcadia, CA