There, In front.
October 19, 2012
They stood there,
laughing, chirping, and fluttering about.
Their breaks fit for one another,
moving, singing, flying about.
How much they care for one another,
fighting, pecking, dancing about.
How in love they are,
so evident to others.
Nuzzling, snuggling, and moving about.
Fixing themselves,
like no others.
It's sad though,
these birds love each other more than mankind loves themselves.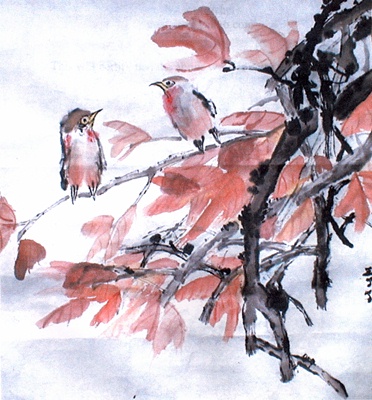 © Tina W., Fresh Meadows, NY