Contradiction of Self
October 19, 2012
Do I contradict myself?
Of course I do.
It is healthy
and healing.

I am not one mind,
but several minds quarantined inside my skull
Some minds bounce around on the walls,
gnawing at the seams of my sanity;
others sit in the corner, lonely and insecure.

Such diversity in my head
makes for a fun time,
but with fun comes suffering.
However, suffering has made me powerful
and I pity those whose suffering
brings nothing but more suffering.

Now and then I negate this notion
I'll disregard the "many minds" theory
and be content with simply one mind, my own.
My ever-changing view of the world
is what propels me further
through the questionable highway of life,
with a yearning to see what's around the next bend.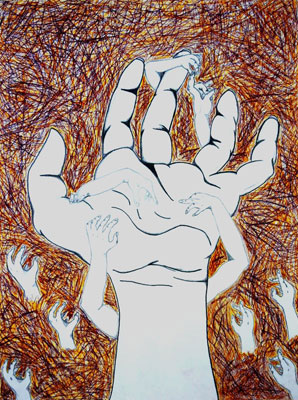 © Ariana R., New Orleans, LA