The spell
October 18, 2012
my heart is overwhelmed
with the warmth of his presence.
i smiled with every word spoken
and shudder with every touch,
every hug and the very first kiss.
sitting on the green dewy earth
we stare at each other.
his emerald eyes twinkle
in the brightened night time moon.
fireworks cast in the distance,
blasting bright red heart shapes.
i flip my hair back as we turn to stare
with our hands intertwined within each other,
promising never to let go.
i realize that beauty was not the only spell
being cast tonight.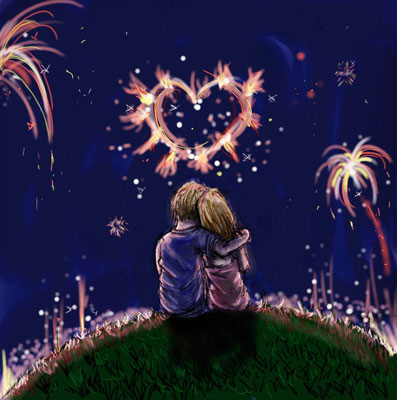 © Carissa G., Aberdeen, WA