Lost...
October 17, 2012
America was once the "land of the free",
And the "Home of the brave".
It used to be a place people came to for religious freedom,
And the pursuit of happiness!

But something happened between then and now,
An event or series of events that made us lose something.
Whatever that thing was that kept us free,
It's gone now.

Finding it would not be like looking for a needle in a haystack,
Because it would be more difficult.
After all, when one looks for a needle in a haystack,
At least one knows what one is looking for.

But that is the problem:
We are sure that we have lost something,
But we aren't sure what it is that we lost.
And how can you look for something when you don't know what it is?

Perhaps it is our courage,
Maybe our pride.
It could have been both,
Though all that is for certain is that we are completely and utterly lost.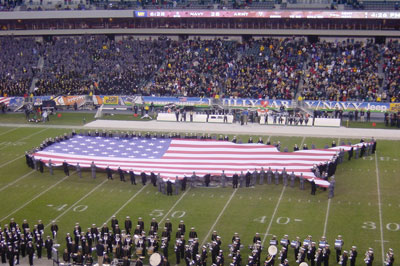 © Kristin B., Middletown, DE