My gardener
October 17, 2012
As I watch out the window 
I couldn't help but stare 
I see your muscles ripple, as they appear bare. 
The sweat glistens upon your chest 
As you work to fulfill your quest 
Your eyes strain with concentration 
While I admire my temptation 

Oh my dear gardener, if only you knew how I felt 
If only you knew how you make my heart melt 
It's so unfair that I cannot reveal the truth 
For what society might think of me and you 
But I sense that there might be a way 
To have my guilty pleasure and not have to worry about what they may or may not say. Although my plan does need time to mould, like clay. 

Oh my dear gardener, it saddens me that you only think of me as someone whom you work for. It pains me deeply and makes me sore. For I would like to have you as something more. My heart pounds whenever I hear a knock at my door, in hopes that it is you, standing on the welcome mat floor. 

Oh my dear gardener, I couldn't help but notice the humbleness in your voice.
It makes my stomach ache, it makes my knees quake. It gives me shivers up and down my spine, it makes me wish that you were mine. 

Oh my dear gardener, I'm glad that I get a chance to listen to you while you speak. Even though for a while now I have felt weak. I enjoy learning about your past, whilst secretly hoping that our conversations would simply last. I cannot understand the spell that you have cast, but whenever I'm with you I always have such a blast. 

Oh my dear gardener, how could you do this to me? I thought you and I were meant to be? However it seems as though I was wrong, for I saw you hold another's hand, in a way I could not stand. You and her looked like you have been lovers for a long time but I will not rest until I call you mine. 

Oh my dear gardener, things look like they will be okay. For I have made a plan that will make us last another day. I have gotten rid of the problem standing in our way. She will no longer be in control over your emotions, while my original plan continues to be in motion. 

Oh my dear gardener, I have decided that I will not bother with what society might do because my love for you is true. I will take care of anyone who tries to prove me wrong, at the same time make sure that our love for each other stays strong. I know you wonder, what happened to your former lover. Know that she is in a better place, for three is a crowd and I did not want anyone intruding on our space.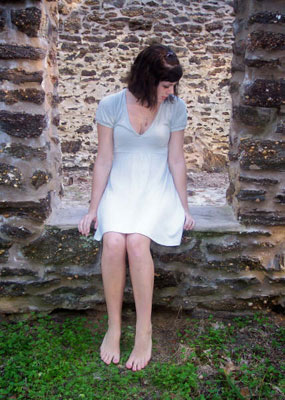 © Katie S., Vineland, NJ