Vinyl Isn't Dead
October 17, 2012
My sweet vinyl collection—
Pristine and black.
You have what MP3's and CD's lack.
That sweet susurrus when the needle drops
and those lovely, crisp crackles and pops.
Your excellent condition makes my heart soar.
I'll keep you scratchless and without warp.

My eclectic vinyl collection—
Simon and Garfunkel, Neil Young, and Modest Mouse, too.
No one will prize you like I do.
Old-fashioned and outdated—psh, whatever.
You're something I can preserve forever.
When I want a new record, I have to hunt.
You're not something I can just download when I want.

My brilliant vinyl collection—
How do you do it all?
You're always there for my numerous falls.
Break ups, loneliness, boredom and more.
Flipping to the B side is never a chore.
You offer hope that others can't bring me.
You make listening an experience and a wonderful hobby.

My loving vinyl collection—
I'll play you start to end,
listen, and care for you like a good friend.
I can't skip songs or press repeat.
No, to do that, I would feel like a cheat.
So, spin on, the complete album through.
Let your sound play out loud and lyrics speak true.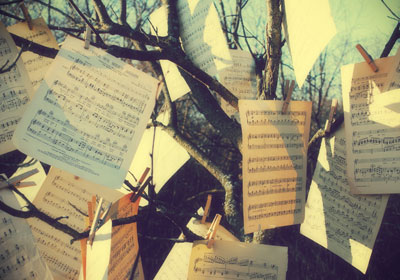 © Olivia E., Alto, MI