ronan the rockstar
October 14, 2012
you're so small
so bright, perfect
with your brown hair
and blue eyes
and that smile
so sweet
never mean
didn't deserve it
i almost fell down
when the doctor told me
what had happened to you.

you'll always be my little boy
no matter where you are
close your eyes with me
and count to three
when you open them again
you'll be in heaven
don't you worry
God will take care of you
until i can be there again
I'll miss you
but i know you will be safe
if you ever need me
I'll be right there
when you close your eyes
you are forever and always
my little baby boy.

you kept that smile
on your little face
even when the keno
made your hair go away
you were so strong
fighting through it all
i smiled when you said
mommy, dance with me
your a soldier
and a hero, baby.
on the last day
you kissed my face
and said...it will be okay.
when you went to sleep
i cried so long
because i knew
you wouldn't be
waking up to me.

here i am standing in your room
looking at your stuffed animals
and toys and games and coloring things
you drew a picture of you and me
you wrote the words
i love you forever, mommy.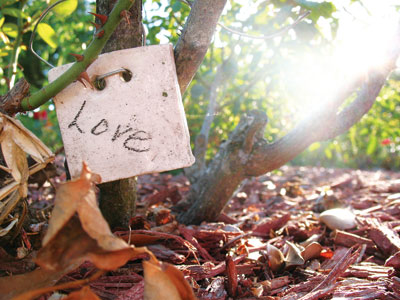 © Danielle L., League City, TX