Chemicals
October 8, 2012
If I'm being honest, I'm a little bit lonely.

I'm a little bit sad.

I'm a lot bit frustrated by the way my brain relies on a little white pill to keep it's s*** together.

I'm disheartened that I have to rely on a chemical to feel normal.

I'm infuriated by the fragility of my emotions and the way they are manipulated by a single dose.

I'm scared of the feeling of having no control and even more so of the way my mind suggests to fix it.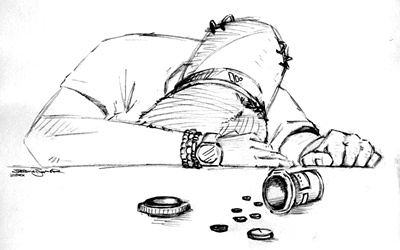 © Jeremy B., Austin, TX