Dream
October 14, 2012
When the rain came at last,
I was mooring fleets of paper boats
in the nameless creek that was so clear
that my shadow sunk right to the bottom,
where she rippled at me
when the cherry blossoms carried by the creek
passed through her like a
sigh.

I am not afraid
of thunderstorms.

Come,
dance with me in the summer rain
that will twist right into steam around our feet
as it kisses with the sun-baked asphalt.

Come,
and listen to the flowers drink till they are drunk
and drooping over sloppy
to the earth.

Later you will still smell the storm in my ponytail
as the pale moon paints me blue
and the same creek that ate my shadow
reflects the fireflies that show us the way
to the swimming spot
where there are no rocks for us to
step on.

You say I would make a good mermaid,
with my hair the only shield between
the night and I.

I do not wish to be like someone else;
copy cats are as boring as
the two halves of a melon.

All you need to survive on this planet
is one person who truly loves you.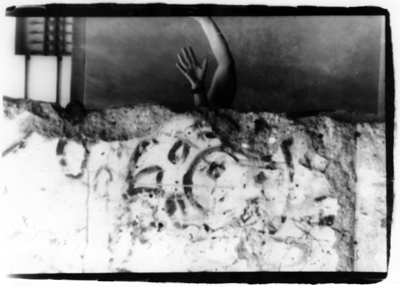 © Yara K., Bethesda, MD