The Bright Storm
October 9, 2012
The sheer power of the time slowing flash
The low drum of its thunderous companion.

It shines a light
On a rather dark day.

The bright storm keeps me on the edge of a plain,
Waiting for the split second,
When it brings the heavens to the earth.

I stand there and watch
As the soothing darkness
Quickly rolls, in my direction
Brushing its cool breeze against my warm skin.

The storm shrouds itself in mystery
And begs the world to reveal its brightest truths.

I want to learn it secrets
Without really knowing,

To respect it
For being disrespectful,

To see its creation
In all its destruction,

To feel the pain of its joy,
The vastness of the dull dark sky,

The fire it causes
In the downpour of rain,

The cities it's leveled
By gently touching the earth.

And I can't help, but stand there and watch
The drops of water slowly fall
On the top of my head

Watching the flash reflect
Against the back of my eyes
And forcing a rumble through my ear drums.

The storm itself
Is an embodiment of yin and yang.

The lightning storm
Brings its own dark peace.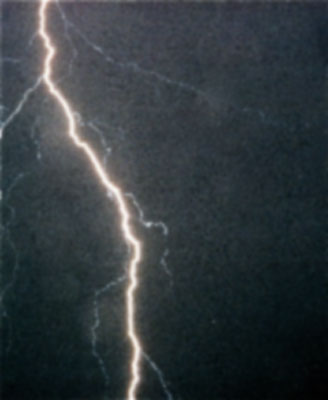 © Zachary C., Arlington, TN